Develop the Blueprint for your Digital Ecosystem
Enable Growth With a Digital-First Approach
Synchronizing people, processes, and technology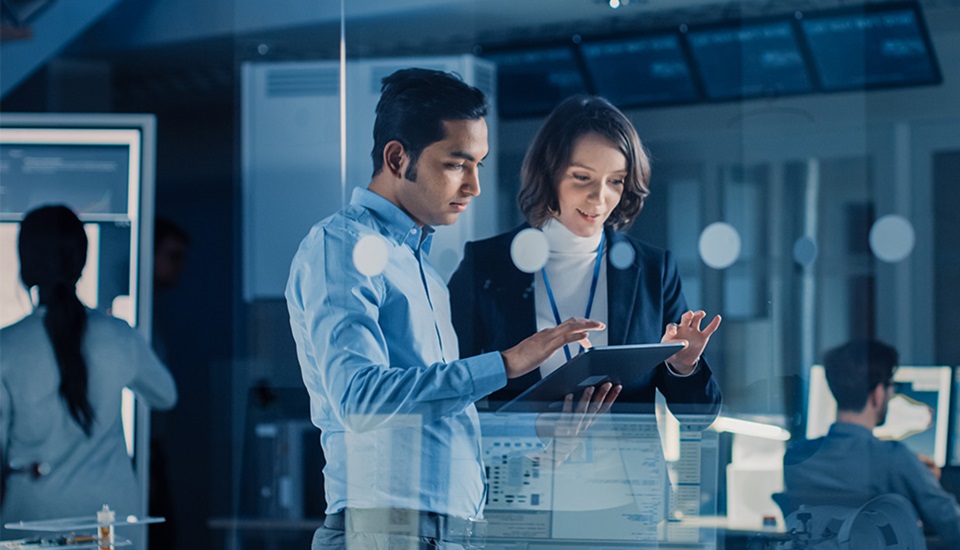 Recent Awards & Recognition

How We Help
Huron helps organizations embrace a digital-first mindset by developing a strategic blueprint for their digital ecosystems, allowing them to make informed decisions, create frictionless experiences, and scale rapidly.
Shape Your Digital Strategy

In a world of continuous disruption and accelerating change, Huron can help you use technology to accelerate growth and enable transformation.

Modernize Your Core Technology Applications

Huron aligns technology with strategy to enhance your agility and competitive advantage.

Embrace Automated Intelligence

Our automation experts help you lay a foundation for streamlined operations, a stronger consumer experience, and financial growth.

Make Better Data-Driven Decisions

We help you maximize your technology investments and empower employees to make data-driven decisions that strengthen overall performance.

Create Engaging Digital Experiences

Our digital experts deliver deep industry and technical insight to create engaging experiences that enhance revenue and loyalty.

Optimize Operations

With technical expertise in enterprise resource planning (ERP), enterprise performance management (EPM), and customer relationship management (CRM) systems, as well as emerging robotic process automation and machine-learning solutions, we help eliminate internal silos and improve operational efficiency.
Mario Desiderio

Digital Capability Leader

Mario advises clients in leveraging digital cloud technologies to capture additional market share and drive operational efficiencies as the leader of Huron's digital capability business.

Mike Willhelm

Managing Director

Mike works with and advises clients on transformation strategies for the chief financial officer's office, including developing strategic road maps and digital solutions that enable advanced decision-making capabilities for their organizations.

Andrew Fulton

Managing Director

Andrew is a sales and technology leader with more than two decades of experience working with Fortune 1000 organizations to transform their core systems.

David Taylor

Managing Director

For more than 25 years, David has helped clients drive process improvement and optimization through the combination of technology, people, and processes, with an emphasis on delivering solid, quantifiable results to industrial companies.

Alex Rodriguez

Senior Director

Alex brings more than 12 years of experience to commercial, public sector, and federal clients as he helps them improve their enterprise systems with innovative and transformational solutions to meet their strategic business goals.